Wesite of CVIDL2021: click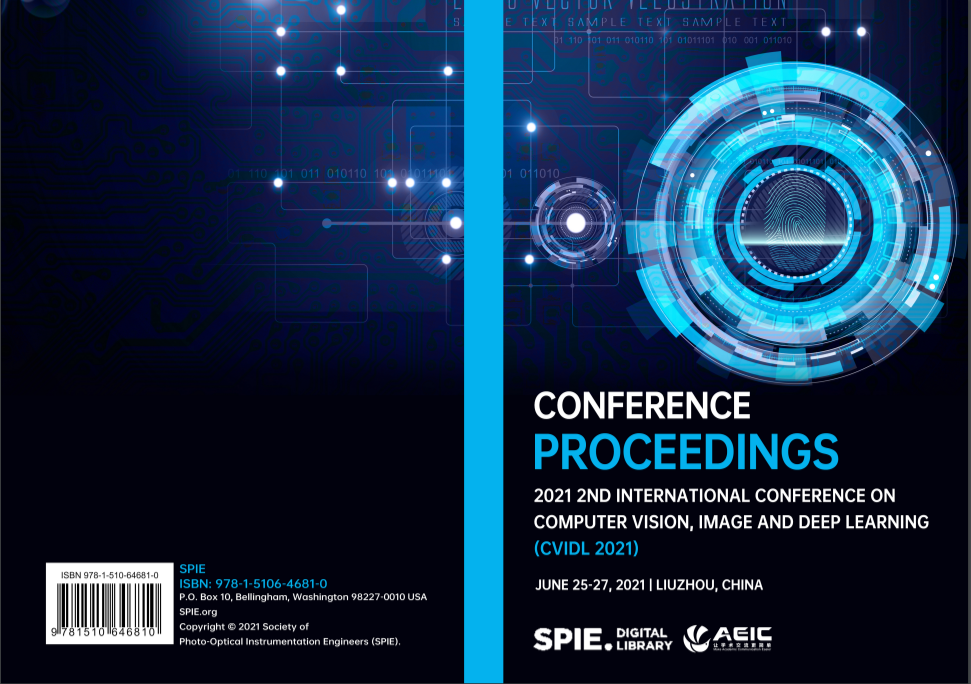 CVIDL 2021 is Plublished by SPIE : CLICK
CVIDL 2021 Indexed by EI Compendex: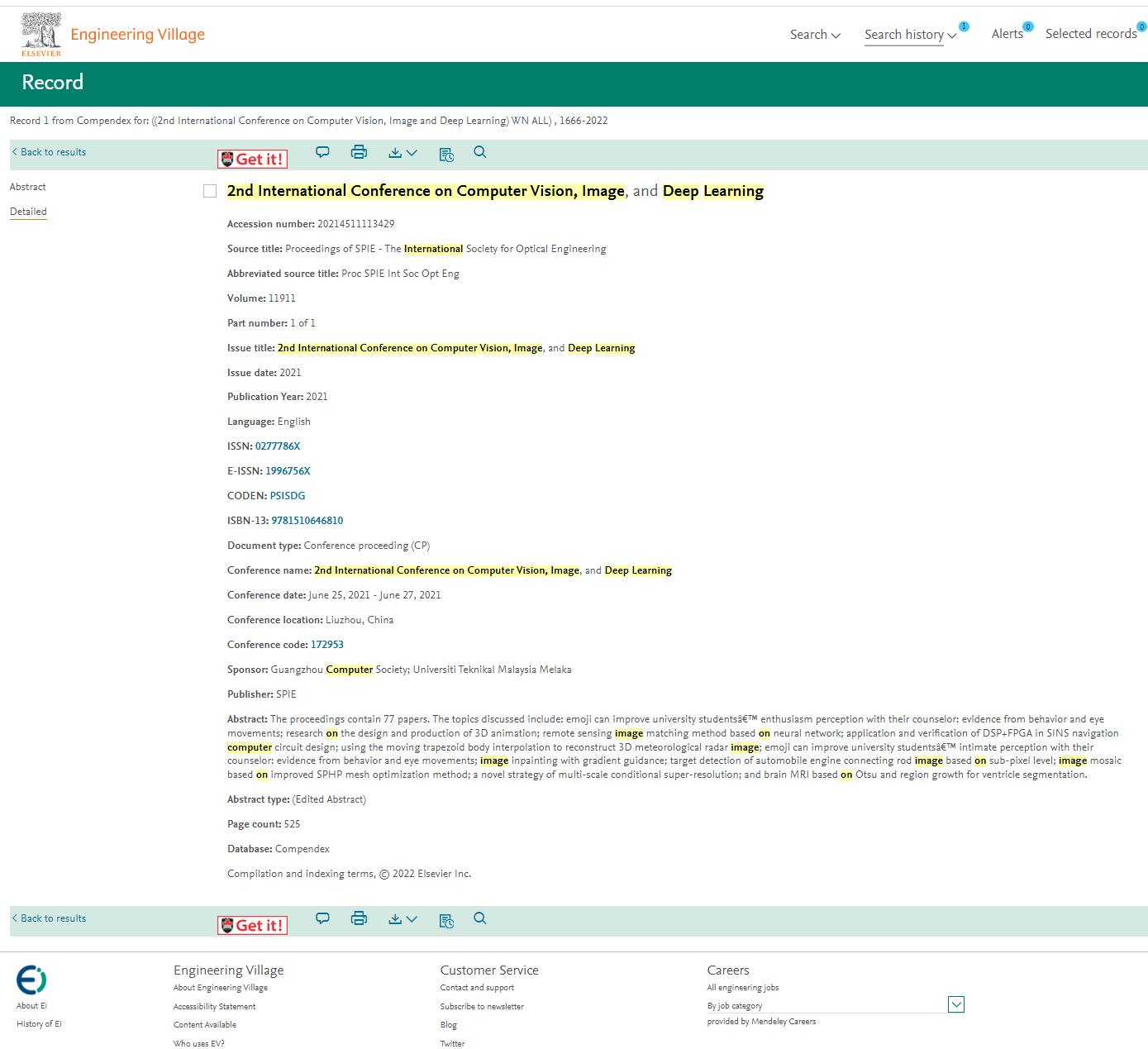 Due to the Covid-19 pandemic and the imposed restrictions on travel, the organizing committee had to make a tough decision and convert CVIDL 2021 into virtual mode for the safety and well-being of all participants. The 2021 2nd International Conference on Computer Vision, Image and Deep Learning (CVIDL 2021) has been successfully held on June 25-26, 2021!

The 2021 2nd International Conference on Computer Vision, Image and Deep Learning (CVIDL 2021) has been held successfully on June 25-26, 2021 with particial virtual. There were about 50 delegates that attended the online conference, several experts in related fields were invited to give keynote speeches. The in-depth discussions among the attendees effectively advanced the academic exchange.
Group Photo



At the same time, We have invited 4 respectable professors to deliver an unusual keynote addresses at the plenary meeting. After the keynote speaker, there was a Business Speech from WULING, and finally there were 2 Oral Presentation given by 2 brilliant scholars.
Keynote Speech

Prof. Xiaofang Yuan from Hunan University, China.







Prof. Xiaofang Yuan presented a speech about 'Multi-objective Path Planning for Vehicle on 3D Map'. He introduced the Background and Demand of the Path Planning for Vehicle in the beginning, follow up with the Path Planning of EV, which brought everyone a clearly idea about the topic. Secondly, he stated out a few problems, with the solutions and designs. After that he use an example of the Electric Vehicle and Mining Truck, so that everyone can better understand the topic. And finally, he made a conclusion to summarized the Types of 3D map, Different between Machines etc. It was an impressive speech along with lots of Photos, GIF, and Methodology in every part.
Keynote Speech

Prof. Hua Wang from The University of Tokyo, Japan



Prof. Hua Wang addressed a speech about 'Neural Network Predictions For Commodities Futures-Investigating both Normal Situation and Market Crash Situations'. He introduced the topic theoretically. Even though it was different with the other speech, Professor Wang gave a brilliant speech with data and figures on it.

Keynote Speech

Prof. Yulin Wang from Wuhan University, China
Prof. Yulin Wang introduced a speech about 'Intelligent Multimedia Data Hiding: Techniques and Applications'. Firstly, he introduced the 'What', 'Where' and 'How' of the topic, then he stated out the different situation with lots of different examples. He also explained the Attributes of Data Hiding, with a few interested examples. This was an impressive and entertaining speech given by Prof. Wang.

Keynote Speech

Prof. Enwei Chen from Hefei University of Technology, China
Prof. Enwei Chen gave a speech about 'Research and application of rehabilitation robot and remote service platform'. He used a lot of detailed photos of the Robot, in order to provide a better understanding on the research. On the speech, the functions and uses of the Rehabilitation Robot are addressed. Although it was in Chinese, Professor Chen still brought an excellent speech to everyone.

Business Speech

Tao Pan from WULING

Under the topic of the conference, we invite one of the experts from WULING, which is a Globally Car Brand, to give a speech about 'Innovation Drives Enterprise Development'. Initially they introduced the background and history of WULING, after that they detailly introduced the Innovation such as the Automatic driving, Intelligent voice etc. In the end, they were looking at the future of Innovation and Creation given by Technology. This was a different speech which brings everyone different experience.
Oral Presentation

Guangzhu Chen, Chengdu University of Technology
Guanzhu Chen from Chengdu University of Technology gave a presentation of 'Research on Unstructured Terrain Semantic Recognition of Outdoor Mobile Robot'

Oral Presentation

Sai Li, Zaozhuang University
Sai Li from Zaozhuang University gave a presentation of 'Image Mosaic Based on Improved SPHP Mesh Optimization Method'